The Top Cloud Data Security Influencers You Should Be Following
Cloud computing has transformed the way we work, with a revolutionary approach to data storage and access meaning optimized interoperability, scalability, efficiency and agility. With these remarkable benefits come some particular challenges, however; the intuitive, innovative and dynamic nature of cloud computing – distributed and accessible data – means that existing security solutions are rarely fit for purpose.
There were over 15 billion data records breached in 2019. And in a report by Checkpoint 25% of respondents did not even realise their organization had been hacked in the cloud.
Data security is everyone's responsibility, but there's an easy way to stay up-to-date – social media. Following the top cloud security influencers' blogs and media feeds is a great start – a gateway to proficiency in research-based information security solutions.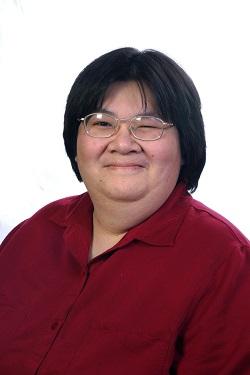 image source - informationweek
Followers: 17.2K
Favorite topics: DevOps, cloud security, cloud governance
Lydia Leong is VP Distinguished Analyst at Gartner and has over 25 years of experience. Her primary focus today is on IaaS and PaaS, with particular focus on the often-overlooked intersection of the two. One of the most influential cloud computing experts, her blog includes links to her research and refreshingly practical applications of emerging insight.
Leong's recent Guidance Framework for Managing Vendor Lock-In Risks in Cloud IaaS is a case in point; practical solutions in a timely and readily deployable format.
"I&O technical professionals must balance the agility, productivity, operational, and management advantages of strategic cloud IaaS adoption with the risks of vendor lock-in"
image source - wikipedia
https://www.allthingsdistributed.com/
Followers: 302.2K
Favorite topics: big data, cloud services, global accessibility
With over 30 years in systems research, and 15 years now at Amazon, it's clear that Werner Vogels is one of the biggest names in cloud computing. However, his huge contribution to research and innovation belies a strong global approach. Vogels approach to humanitarianism and the potential for truly intersectional access to the benefits of modern technology are what make him stand out as a top influencer.
Vogels' ethos stands on the idea that technology can, and should, improve peoples' lives – from enabling research to improving accessibility in remote regions.
"I want to talk about edge computing, the power to have computer resources and decision-making capabilities in disparate locations, often with intermittent or no connectivity to the cloud."
image source - crunchbase
Followers: 27.2K
Favorite topics: Security program management, threat intelligence, risk analysis, identity and access management, security operations and incident response, application security, security services
Nather co-authored The Cloud Security Rules, and has numerous accolades recognizing her services to the advancement of cloud services and security. She also serves on the board of directors for ​Securing Change​, helping non-profit groups through providing free security services and advice.
Nather's contribution to the direction of cloud security research is incredibly important as her attitude to security is so refreshing – she gives due recognition to the importance of understanding human behavior when developing services.
"Really beautiful design encourages security adoption. As part of democratizing security, we should be designing for adoption, not engineering to enforce security."
image source - gigaom
Scott Guthrie, executive vice president of the Microsoft Cloud and AI Group
Scott Guthrie's Blog at Microsoft
Followers: 157.7K
Favorite topics: cloud computing, AI, security, development
Guthrie has worked for Microsoft for 23 years now, rising through the ranks for his clear vision and adaptable approach to service improvement through problem-solving innovation. Responsible for Microsoft's cloud, server, OS, hardware, AI, database, business apps, security, management and development tools businesses means that Guthrie is always at the very cutting edge of development, including usability and security.
With clear passion for facilitating innovation now and in the future, Guthrie has been behind some of the most forward-thinking changes in the way developers interact with their interface.
"As the role of mobile devices in people's lives expands even further, mobile app developers have become a driving force for software innovation. At Microsoft, we are working to enable even greater developer innovation by providing the best experiences to all developers, on any device, with powerful tools, an open platform and a global cloud."
image source - github
Followers: 92.6K
Favorite topics: security, open source, microservices vs monoliths, system administration, development
With a wide variety of experience throughout his career in tech, Hightower keeps a blog which should hold appeal to developers and service users alike. His insight into the benefits and pitfalls of microservices and alternatives are essential reading for anyone interested in data management services.
An ever-popular keynote speaker at industry conferences, Hightower talks straight, dissecting buzzwords and management speak to cut to the chase – simplified security is strong security.
"If I have an app that only needs to talk to one database, you give it enough credentials to talk to just that one database. So if you compromise this one server and it doesn't have access to anything else, then you can isolate it"
image source - twitter
David Linthicum, Chief Cloud Strategy Officer at Deloitte
Blog and podcast links at Deloitte
Followers: 38.6K
Favorite topics: cloud computing, green technology, workplace and leadership diversity
Linthicum is the author of 13 essential reads on computing, including Cloud Computing and SOA Convergence in Your Enterprise, a Step-by-Step Approach, the latest offering from a distinguished career in the industry. He's also a prolific blogger, which means that following his blogs makes it easier than ever to stay conversant in emerging technologies.
What makes Linthicum remarkable is more than just his technical expertise; his attention to the bigger issues in the tech world is insightful and important. His recent podcast discussing the importance of enabling diversity in industry leadership, and his recognition of the value of greener technologies are part of what makes Linthicum a thought leader in the field.
"I'm not crediting cloud computing as the only enabler of remote working, but it is a primary driver of technological changes needed to make remote working productive. This drives some desirable outcomes, such as fewer cars on the road (reducing traffic, burning less fuel, lowering CO2), lower turnover for most remote work positions, and reduced costs for office space and infrastructure."

image source - techrepublic
Corey Quinn, Cloud Economist at The Duckbill Group
https://www.lastweekinaws.com/
Followers: 29.3K
Favorite Topics: Amazon Web Services, cloud computing
Quinn hosts a newsletter, blog and podcast series which lends a wry eye to the vagaries of cloud computing. His satirical take on the subject always raises a smile as he engages with the foibles and quirks, we all recognize in the AWS and cloud service arena.
His comedic take on current events in technology notwithstanding, Quinn's experience and individual take on the subject lends truly valuable insight into trends and predictions.
"No one wins in a cloud mono-culture, and AWS having serious competition (more than just Azure!) is a benefit for everyone—even the cloud providers themselves."
Data Security in cloud computing - not a niche
anymore
With some of the brightest minds in cloud security available, and real-time updates on the thoughts and research of the most influential figures in the industry, there's no excuse to have your head in the clouds when it comes to security.